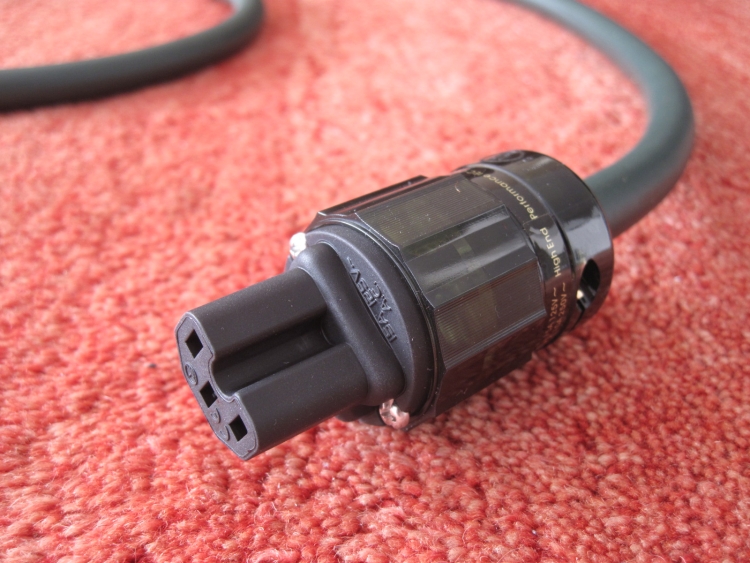 The plug that we audiophiles probably use most has the international indication IEC320 C13. This is the plug at the end of the powercord that goes into the component. The male side of this plug is mostly rated at 10Amps which most of the time is enough for any component, but not enough for an extension block into which you could for example plug 6 amplifiers.
The plug at the other end of cable that goes into the wall varies per country. Here in Holland it is the Schuko, from German: Schutz Kontakt. This connector can be reversed, but UK connectors for example cannot. In these cases the wires inside the cable or the component would need to be changed.
The IEC320 C13 connector also has a high power variant, the so-called IEC320 C19. This connector looks a lot like the C13 at first sight but is larger and square, instead of rounded at the edges. Also, the pins are positioned at another angle. This plug is used in places where more power is potentially needed such as with power distributionblocks or high powered amplifiers, or simply where a more robust connection is desired. This connector is rated at 20 Amps.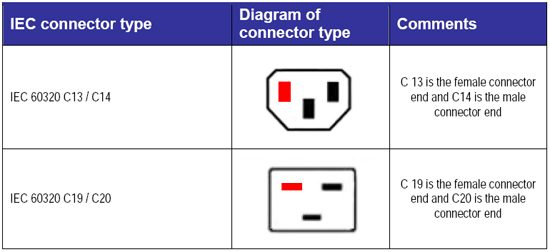 The picture above shows the female connector. This is the side of the connector connected to the cable, not the male connector of the audio component. The red square indicates where the phase (hot) should be on the plug side (not the inlet), mostly indicated on the plug by "L" for live.
There is an audible difference when comparing a power cable with the phase on the one side or the other side. Please note that the agreed side, as shown above, need not be the side that sounds best in any situation. Many manufacturers adhere to this standard but not all of them, and there can even be differences between two same components of the same manufacturer. That's why it can be useful to decide by ear which orientation sounds best.
If in doubt: Just trust your ears!
Read Also
Schuko Connector Standards
The influence of power cables and phase