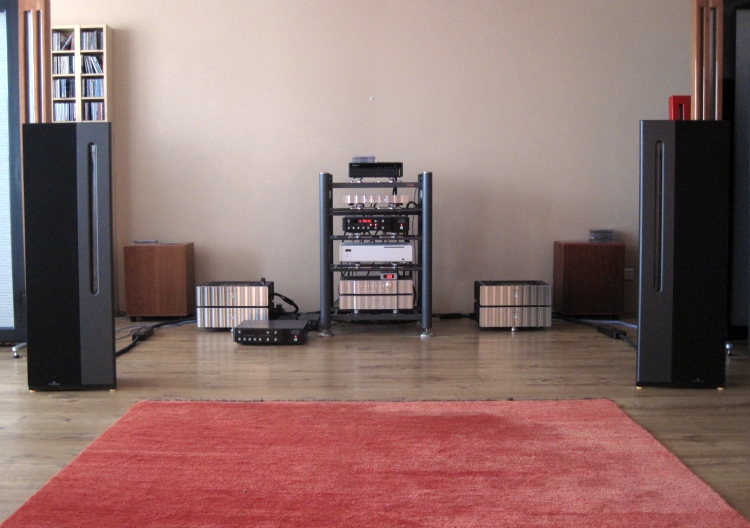 Detailed Info about the Apogee Centaur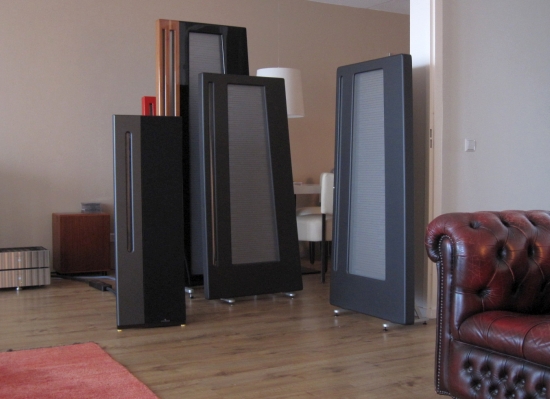 Above: Centaur in good company: 2 Duetta Sigs and the Diva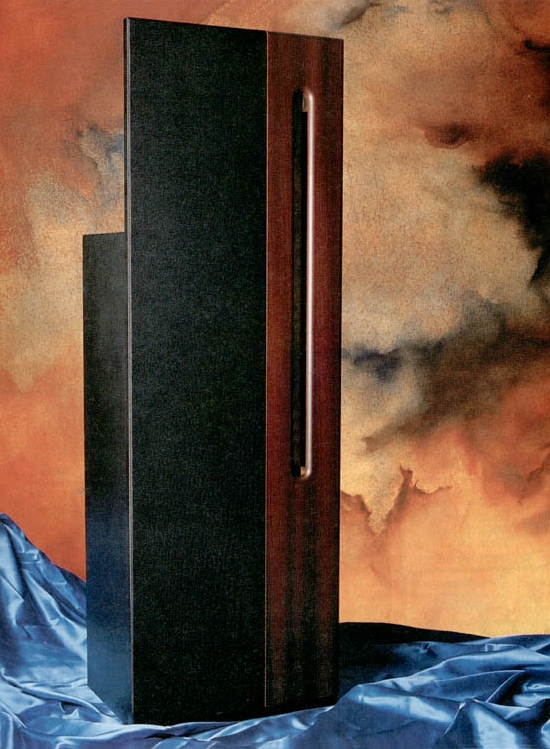 Centaur with wood finish – I've never seen one in the flesh, but I really like this look.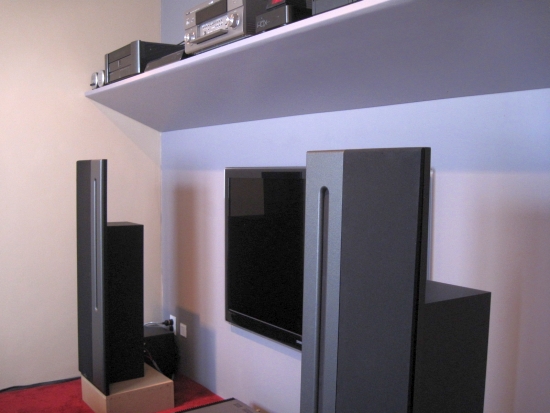 Above: in a small 3×4 meter space, and too close to the rear walls, the Centaurs don't have perfect bass nor very large imaging, but they still sound impressive.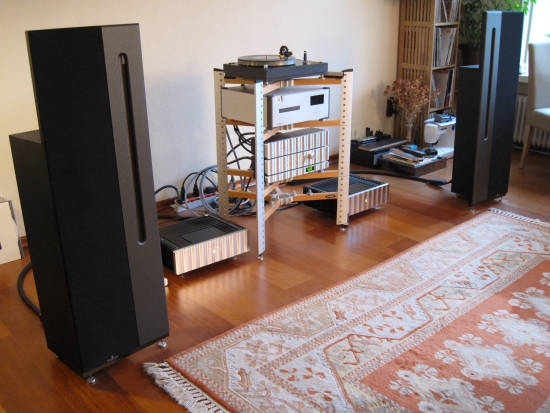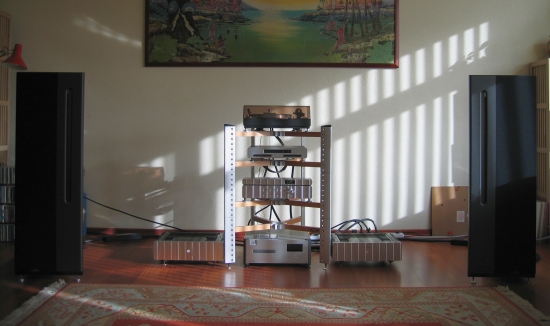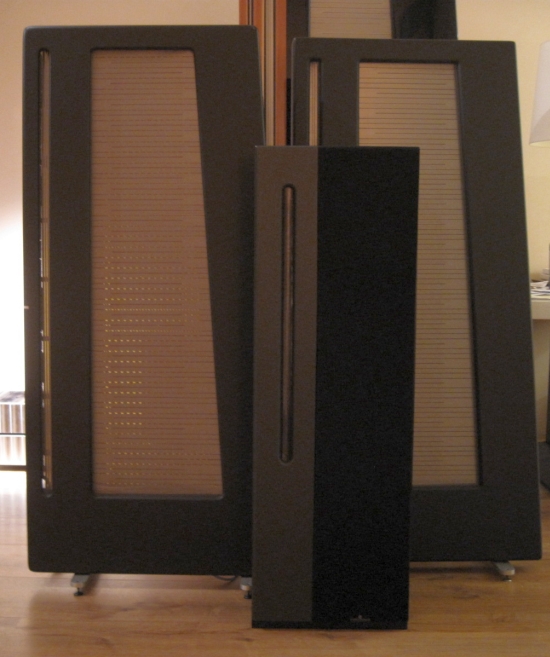 Above: Centaur in front of two Duetta Signatures and the Diva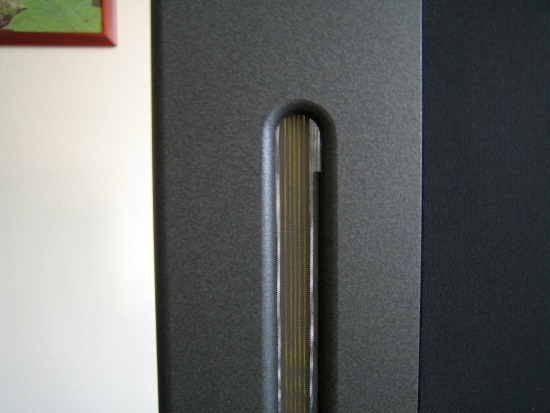 Above: MRTW ribbon in perfect state (my audio buddy JW's speakers)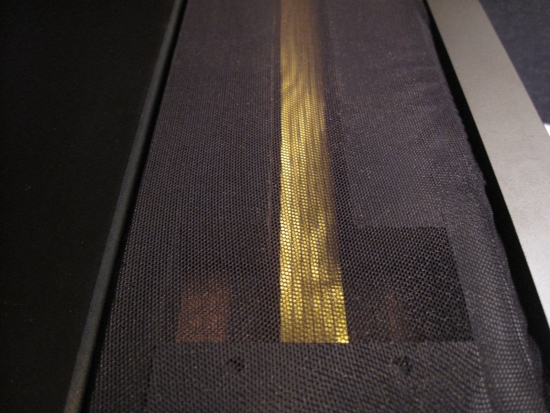 Above: MRTW's in less than perfect shape (my own speakers), probably stretched out due to pointy fingers, however audibly there was nothing wrong with these tweeters.
Above: single-wire terminals and two switches: one for treble, one for bass. A bit fiddly but doable.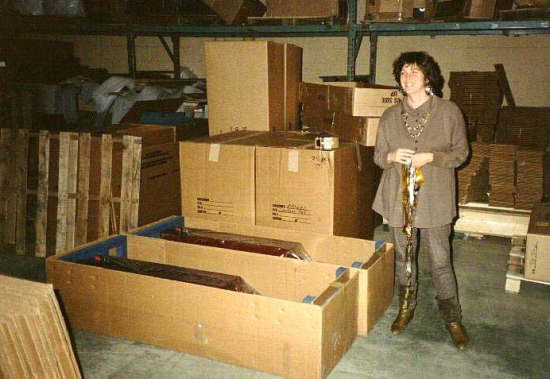 Boxed Centaur Majors in the Apogee factory
JW, my closest friend and listening buddy, has owned Centaurs for as long as I know him ( some 15+ years at the time of writing) and although these are by no means the best that Apogee has made, nor are they the easiest to handle, he has always believed in them. With lots of TLC and even more patience, he has managed to really make these babies sing. Their weak spot is in the bass of course, but if you can forgive that, then they are simply fantastic performers.
Official Info
The Centaur was the medium sized model of the Centaurus ribbon hybrid range. It used an 8″ dynamic woofer and a 26″ ribbon tweeter. This hybrid range enabled users to experience the clarity and spaciousness of a ribbon tweeter, and with the ordinary dynamic woofer instead of the current hungry planar bass panel, they were considerably easier to drive.
Specifications
1991-1994
Original Retail in 1991 $1595.00
Height 117 cm
Width 38 cm
Impedance 3-5 ohms
Bass driver
8″ Dynamic cone
Midrange/Tweeter
26″ Aluminium/Kapton ribbon (etched 6 segment)
Max Sound Level
107 dB @ 4 meters with a 50 W amplifier
Sensitivity @ 3m
84dB
Frequency response
38Hz (-3dB @ 45Hz) to 20Hz
Crossover frequency (electronic)
500Hz
Suggested amp power
100W (into 8 ohms) 200W (into 4 ohms)
Weight
65lbs each
Finishes available
Silver grey, rosewood, walnut, blonde oak and mahogany
More Centaur
HFA experience with speakers so far (extensive report of my audio journey so far)
More Apogee