JRDG Company Special – MCC-1 Preamp
Year produced not known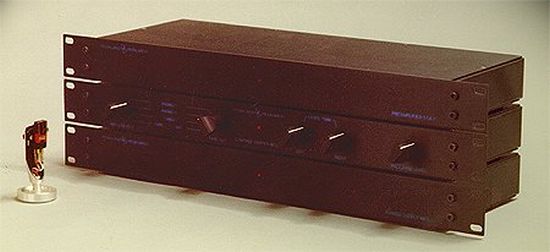 Above: the complete system in a Jeff Rowland publication: MCC-1 preamp, MPS-1 power supply and STA-1 phono stage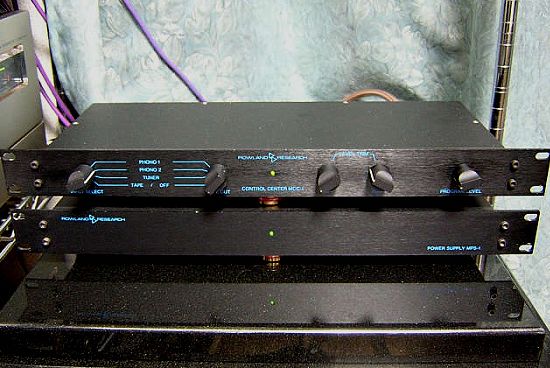 Pictured above is the MCC-1 preamp and the MPS-1 power supply (so without the STA-1 phono stage)
Classic Rowland Research 3-piece preamp design consisting of a Line section, Strain gauge phono section and power supply section. Volume control is stepped (21 steps).
According to info found on Audiogon from a previous owner who asked Jeff during a CES audio show, the phono section on this preamp (STA-1) is a Strain Gauge design which will not work with regular MC/MM cartridge.
These were probably Jeff's first commercial products. Sadly I don't know anything else about these products. If you have more info, or better images, do please let me know.
More Jeff Rowland
Jeff Rowland Company Special Main Page
Jeff Rowland Company Special Preamplifiers