Aequo Audio New Production Facility – Industry Update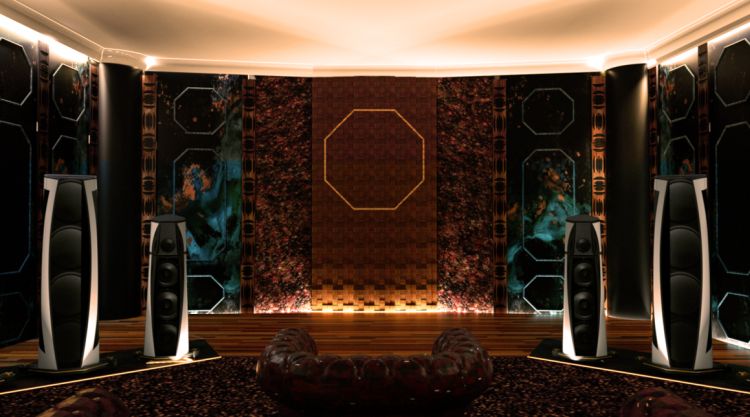 Aequo Audio will expand considerably and has started the construction of a new production facility of 1200 m2. This will be the new home base for the loudspeaker manufacturer from Eindhoven in the coming years. As a side note, the auditorium picture above is a computer render as the premises are not yet ready.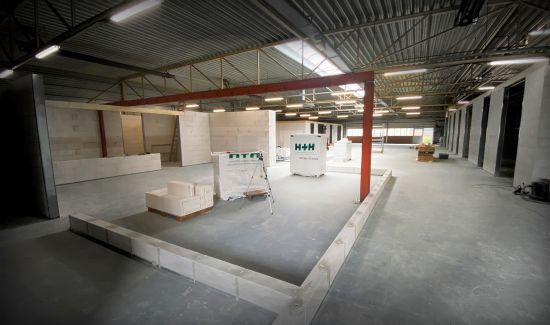 The core of the production line consists of an approximately 100-meter-long monorail construction, where the speakers will go through the production process while hanging. Inspired by the Porsche factory, all future speaker designs can use the same production line. The facility is expected to have sufficient capacity to meet global demand for at least five years.
Significant investments are being made in Research and development to continue to make a distinction on the technological front. Two specialist labs are being built to develop new groundbreaking technologies, such as acoustic Nanotech materials. The new facility also houses an extensive and specialist machine park.
Two large listening rooms will also be built, one of which will be used as an absolute reference for demonstrations and the development of new loudspeakers. The shape of this approximately 100m² auditorium resembles that of a concert hall or a recording venue. The room is completely furnished as a high-end listening room, and the aim is to reproduce music as well and naturally as possible, regardless of the audio system. Various material combinations are used in construction, such as special concrete composite, rubber, various types of wood, copper, natural stone, and natural wool. Unnatural interventions in terms of absorption and diffusion are avoided.
Aequo Audio products can also be heard at the Dutch Audio Event on October 7 & 8 in Veldhoven.
More information about Aequo Audio can be found at www.aequoaudio.com.

External Links
Aequo Audio: Aequoaudio.com
Aequo Auditorium: Auditorium-Eindhoven
Diluvite Nanotech Composites website: Diluvite.com
Dutch Audio Event: Dutchaudioevent.nl