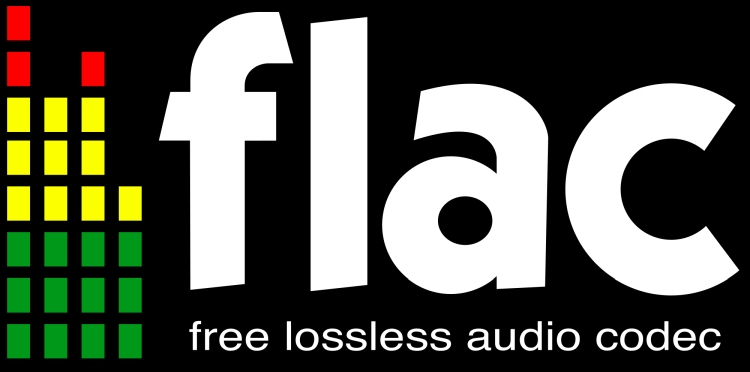 Lossless computer audio file formats such as FLAC are technically lossless indeed. But do they sound the same as a WAV?
There are programs that can compare two files, for example the orginal uncompressed audiofile and the converted lossless file. These programs check the files bit for bit and can confirm whether or not they are in fact bit-perfect. Still, this isn't the entire story. At the risk of being called crazy, and even though many people claim that the bit-check programs negate the need for any further investigation, I hereby claim that FLAC files when played back in real time don't neccesarily sound the same as their original WAV files.
It annoys me sometimes, the ease with which people can generalize and trivialize complicated audio matters, based upon a simple equasion. Fundamentally this is along the lines of technicians who claim that measurements tell the whole truth and nothing but the truth. And that you can't hear what you can't measure.
In matters Lossless Audio, saying that two bit-identical files sound the same is more or less akin to saying that a CD-R and the original CD sound the same, just because they are bit-accurate copies. Many people have found out by now that this is simply not the case. Even bit-perfect CD copies can sound quite different from the original. Why? I'm not entirely sure. But it could well be the ever-popular jitter, or an interdependence between the rougher pitshape and the optical unit that reads them and the resultant error-correction, or, well, I just don't know exactly. I do know however, that I can trust my ears. And they are telling me that there are clear differences between CD's and the copies. But of course this comparison isn't quite right in this case because both cd and cd-r are being played by the same player, with the same decoding circuits.
Back to the lossless story then. If bit-identical cd's can sound different, why not a bit-identical lossless file and its original?
If we can accept the above situation for CD's and CDr's, could we perhaps also accept that the situation may be the same for lossless formats? Just because the bits are the same after the calculations, this doesn't mean that the bits are exactly timed alike. Or that a given codec decodes them completely transparently. And then there is the issue that different codecs can sound also different and therefore any given playback application could have better support for one format over another. It could well be that the bits are perfectly alike just as long as you make an off-line comparison but not when it has to be done real time, on the fly, when you play back the audio file. I can also imagine that one codec doesn't need to sound like the other, just like iTunes doesn't sound the same as Winamp. I know this for a fact, because I have tested this extensively.
I came across a piece of text on the internet that confirms my beliefs, I'll reprint it here: Keith Johnson, inventor of HDCD, claims that only WAV files guarantee perfect sound reproduction which can't be achieved with any compression, even lossless compression. He says that any file processing even in the digital domain alters it and that executing FLAC decoding affects the sound.
Just to ease my mind and, perhaps, also the mind of some readers, I put the lossless statement to the test. For this, I took some FLAC files and converted them into AIFF (identical in quality to WAV) using the well-respected Amarra software for the Mac. I also ripped some tracks using iTunes both in WAV and Apple Lossless. Then I compared all these files using the USB-attached HiFace EVO that connects to the s/pdif input on the Levinson no.360S DAC of my reference system. Playback of the files was done in iTunes natively for the Apple Lossless versus AIFF comparison and in iTunes with Amarra for the FLAC versus AIFF converted FLAC files comparison. Then I repeated the comparisons using VOX, a nice little application that plays almost all formats.
iTunes ripped tracks – AIFF versus Apple Lossless
This comparison surprised me. Turns out that there is not a whole lot of difference in sound between these two formats. At first listen I couldn't tell the difference. Then, after a couple switches back and forth I slowly started hearing some things. Suspicion rose that the Apple Lossless file was somehow rhythmically a little slower. Closer listening revealed that indeed WAV sounds a little snappier, with sharper transients. Apple Lossless has exactly the same tonal qualities and frequency curve etc, but it is in the speed and dynamics department that it shows small differences. The timing is a little off and transients are a little bit softer. The differences re slight though and I can imagine that many people would struggle to hear them. So, unless you're an anally critical audiophile, like me, you're probably fine using Apple Lossless as a basis for your audiofiles. The bonus is that Apple Lossless has much better support for tagging. In WAV this is virtually absent.
Original FLAC files versus AIFF-converted FLAC files (using Amarra)
Again I was surprised by the quality of the conversion. Considering what I had read in the forums I expected much worse. There is a difference though. But the difference is different from the one between Apple Lossless and AIFF. While the differences between Apple Lossless versus AIFF were in the temporal and dynamic department, for FLAC and AIFF-converted FLAC files it was more to do with fullness, colour and soundstage size. The converted files clearly sounded flatter and less full, somewhat leaner in balance. Not bad at all, but bad enough for me to decide not to convert the FLAC files I have but instead aim for native playback. Otherwise you would be stacking problem atop of problem: Lossless is already compromised and by converting the file you would remove even more quality.
Conclusion
No matter what application is used for playback, be it VOX, iTunes, iTunes controlled by Amarra or Amarra natively, the differences can be heard. They are not incredibly large and it actually surprised me how good FLAC sounds. The discerning audiophile will want to use either native FLAC playback (without on the fly conversion) or use WAV/AIFF.
Update june 2011
Now that I have the PS Audio PWD in place, I still hear the same differences between WAV and FLAC, but because the PWD is so much better than the best computer solution I had found thus far, being much more dynamic and musical, FLAC can no longer be quantified as sounding any less than WAV. It is just different. Using PS Audio's eLyric as a music server, feeding the PWD as a media renderer, FLAC sounds a little gentler and lighter and has less bottom power (bass slam) than WAV. What's more: in this particular case, FLAC even helps ameliorate the PWD's slight dryness and actually sounds more pleasant than WAV. More on this can be found in the PWD review.
Update december 2011
I know that there are many sceptics when it comes to hearing differences between FLAC and WAV. But in the meantime I read more and more posts from other people hearing the same thing. Recently I even found a post by J Gordon Ranking, a person with an enormous technical background and apparently decidedly non-hocus pocus believer. He mentioned that he has been hearing differences between FLAC and WAV for ages, when it is combined with streaming over USB. He even went on explaining the possible reasons behind this, but had to admit that to date, he just wasn't sure. Well, if Gordon doesn't have the answer, perhaps no one really knows. But hey, explanations are nice but do you really need them, when the differences are audible?