Enosound Bilbao 2018 by Audio Club Premier – part 4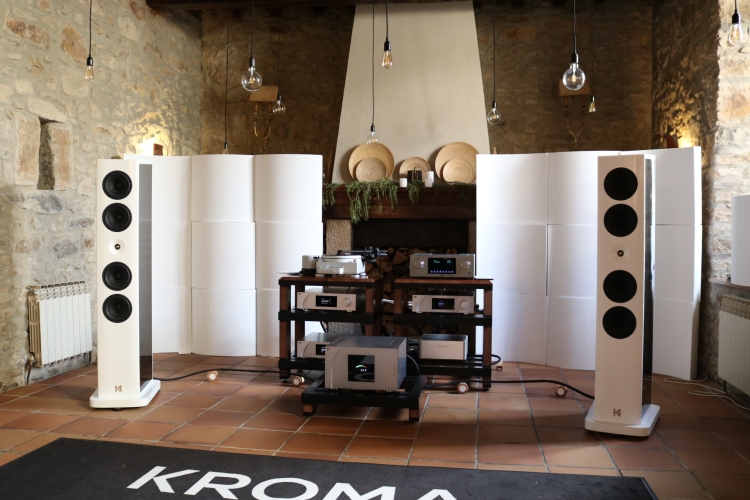 Listening in Room 3 and going to Bilbao
The listening in room 2 wasn't actually listening because I did not get around to hearing this system play. By the time that I discovered this room, the system had been decommissioned to make room for more dinner tables.
It's a shame that I did not get to listen to this system. From the last time I learned not to underestimate Elac speakers and of earlier experience with Luxman I know how lush these products sound.
Isn't it a beauty? I want one, on looks alone!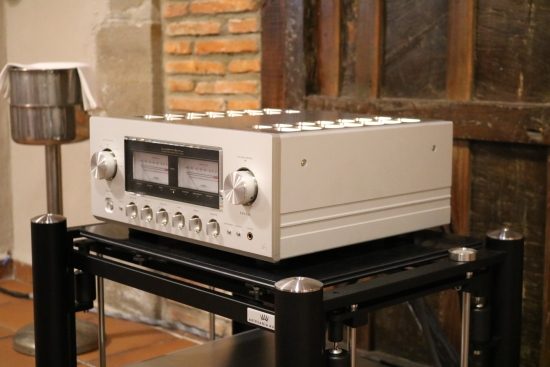 It goes perfectly with the black Artesania Exoteryc rack!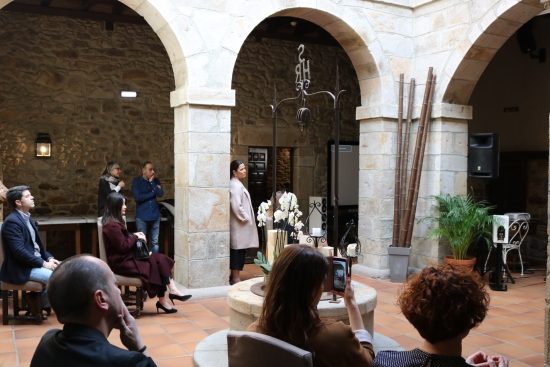 By now it was time for a more formal presentation that had the local press and bloggers present.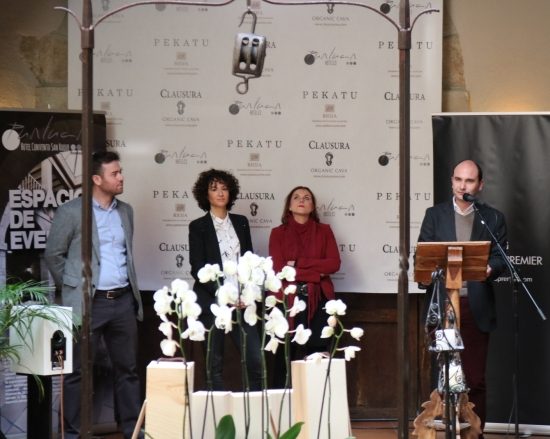 This is the Major of Balmaseda: Álvaro Parro.
Cayetano also had a few things to say. My Spanish is rusty but I believe he said something along the lines of Christiaan Punter being the best reviewer in the whole world. Or something to that extent. Or perhaps something completely different;-)
Cayetano, Álvaro Parro, Olalla Elorriaga and Jaione Bascones, the manager of the Hotel Convent San Roque.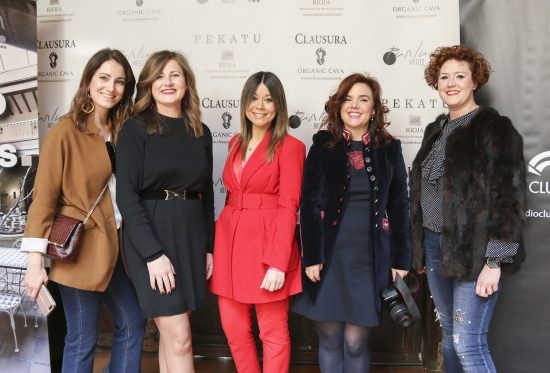 Of these lovely ladies, I only recognise Bibiana Castellano (second left) and Miriam Ramirez the photographer (second right). I have no idea who the other ladies are, but they sure look lovely!
Here is Cayetano with Sun Jun, owner of Vinvie, a wine import company based in Shanghai and Paris.
Here's Raphaël, pranking Miguel Carvalho of Ultimate Audio Elite, while being interviewed.
Beautiful Bilbao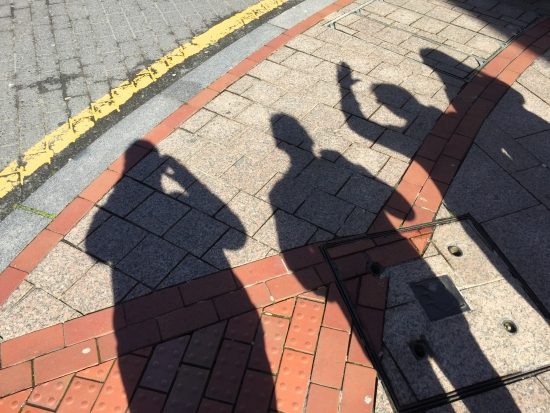 As can clearly be seen this is me, Raphaël, JW and xxx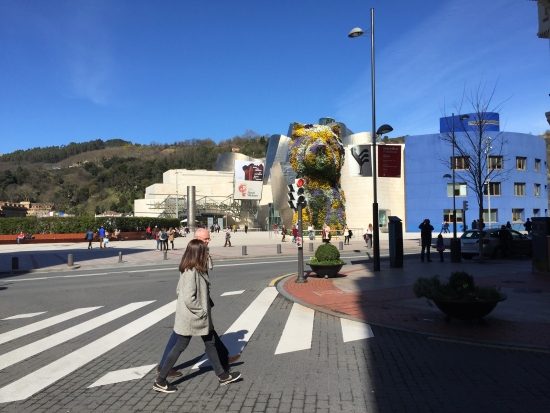 A view of the Guggenheim Museum. Alas, we only got to see the exterior because we had to visit 4 Pinchos bars first, before proceeding to the airport.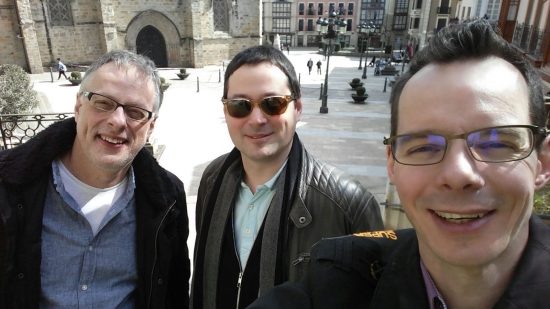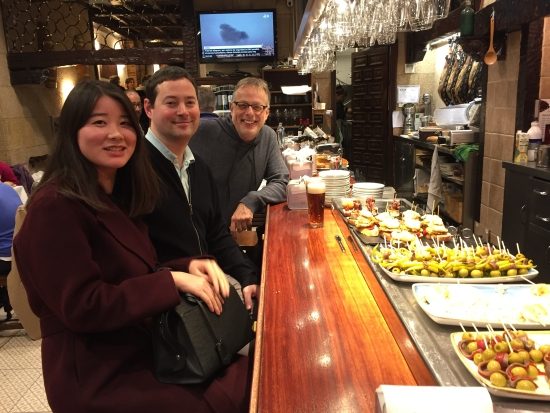 Oh boy, I'm getting hungry just by looking at this.
Here's Cayetano, slicing up some frightening mussel and calamari (octopus) croquettes. The scary thing for me was that I don't really like mussels and have never before encountered a food in which not only calamari was used, but also its ink!
Notice the black colour? That's because of the Octopus' ink! Turned out they taste fine! Alas, being the whimp that I am, I could not really enjoy them.
And finally, here's Cayetano, doing his famous jump-photo routine!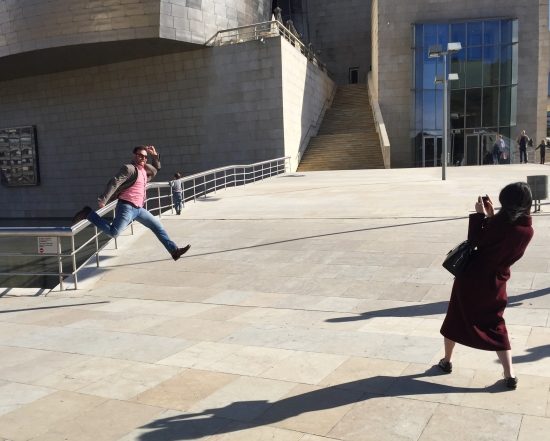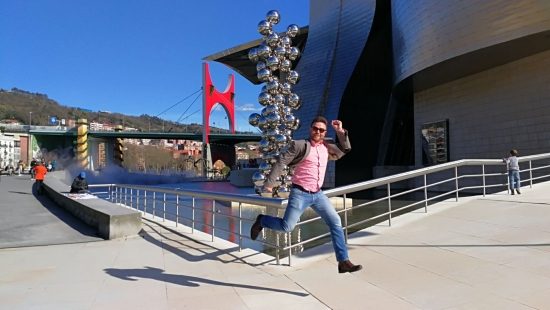 Wrapping Up
It was an amazing couple of days and I am already looking forward to the next instalment of the Enosound event! No matter if you are a wine-lover, crazy for fine foods, a music lover, a hard-core audiophile or someone who simply enjoys all finer things in life, the Enosound events are not to be missed!
Organizer:
Show Contributors:

Artesania Audio
Lafarga and Herranz
Ultimate Audio
Bonus Materials
Can't get enough? I've compiled one more page with photos of our super-speedy tour through the many halls comprising Europe's largest private car Museum!