Graham Audio LS5/9, LS5/9f, and LS5/8 – part 2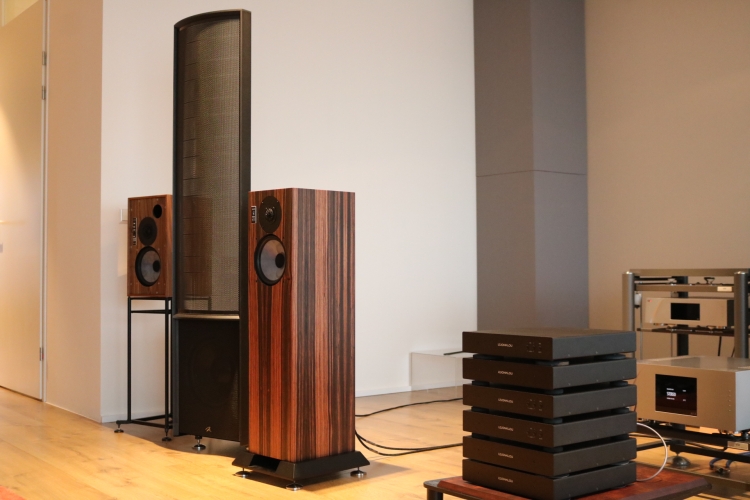 Warm, voluptuous, and inviting, they have the sort of sound that one can bathe in. Compared to ribbon speakers, electrostatics or very transparent dynamic speakers such as the Paradigms, there is a significant amount of warmth/richness/coloration in their delivery but that is expected and even intentional.
The whole idea behind having thin walls is that their compliance moves resonances away from the critical midrange and into the lower regions where it does less harm. I guess this does make the bass and lower midrange sound warmer and richer than they should be but this also further adds to these speakers' undeniable charm. The major upside of this approach is the absolutely fabulous midrange. Vocals sound incredibly natural and highly convincing and there is a superbly lyrical and immediately emotionally involving quality to the delivery. It's not only that the mid-band is superbly liquid, but it is also highly faithful to the source, much more so than most other cabinet speakers, even if they come across as being more transparent.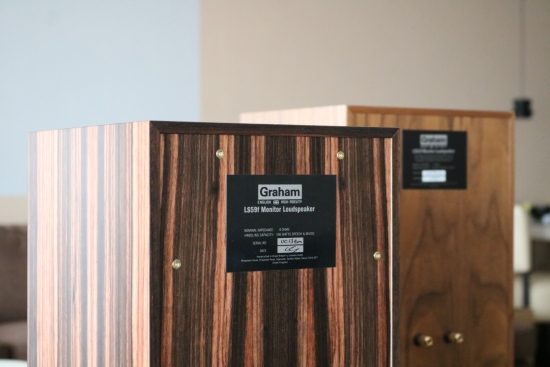 Timbrally, the LS5/9's are also incredibly convincing. Not only vocals but also drums and other percussion instruments sound so much like the real thing that it becomes something of a brain-twister trying to rhyme this with their loose bass and overall very warm delivery. Indeed, the convincing aspect is not so much in terms of dynamic impact but definitely in terms of tonality and natural character. Arguably, these speakers are not ideal for hard-rock nor are they best suited for those who prefer a very revealing and analytical delivery, but I would also not label them as slow or thick and they are certainly speedy and dynamic enough to be comfortable with all music styles.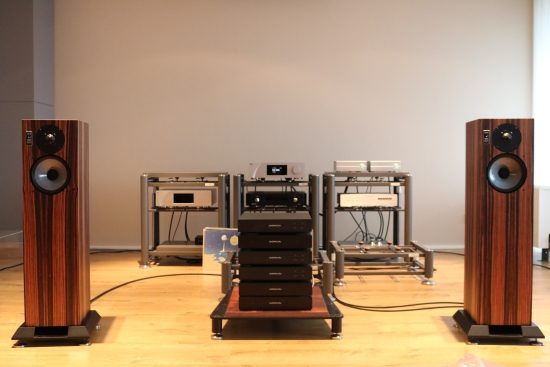 Moving on to the floor-standing LS5/9f's, initially, what stands out is a considerably fuller and deeper bass but also a fuller tonality. And, initially, this makes them comes across as less transparent than the LS5/9 monitors. Listening for longer, though, the floor standers quickly grew on me. While tonally fuller than the monitors the floor standers' timbre again strikes me as very natural and, for example with grand piano, even more convincing than with the monitors. Not only is the floor standers' bass deeper and fuller, but it also has more slam and in that aspect, I certainly prefer them over the monitors.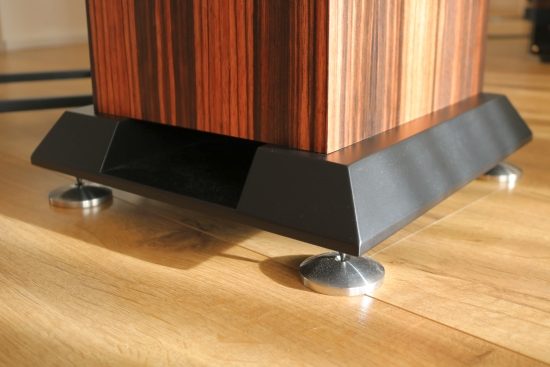 The LS5/9f's retain the smooth and relaxed Graham sound and do not all of a sudden become Wilson-like, but with the floor standers, the bass is definitely more solid. The LS5/9 monitors' bass was already in some ways reminiscent of the Apogee Duetta Signature bass but now, I really am getting actual flashbacks to their voluptuous and fulsome bass. For a cabinet loudspeaker, that truly is something special.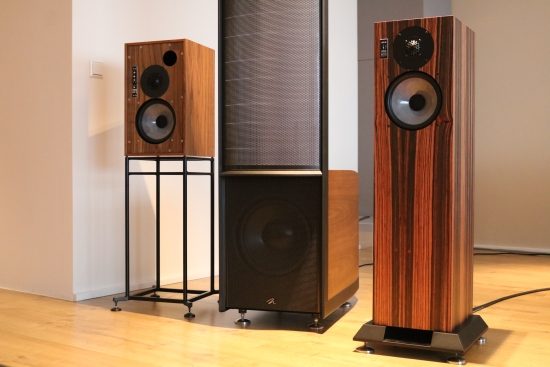 Soundstage-wise, the floor standers retain the big sound of the monitors but, perhaps due to their fuller and deeper sound, they are slightly more visible sonically. By that, I mean that the sound is slightly less detached from the cabinets than it is with the monitors. Perhaps this aspect also contributes to the sense of the monitors being slightly more transparent than the floor standers.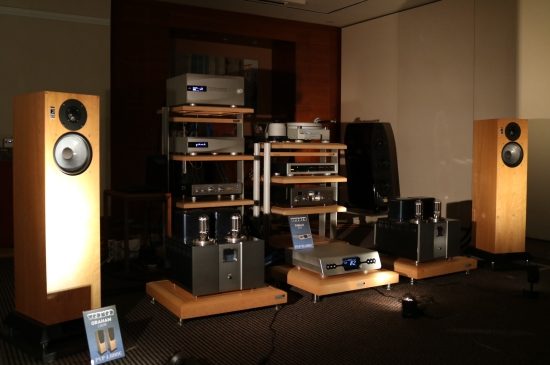 Interestingly, I also ran into the LS5/9f's at a recent HifiLive show in Valencia, Spain, where they sounded utterly fabulous and audio buddy JW even commented that these provided the most involving and most emotional delivery of all system at the entire show. And I have to agree. There was no match for the naturalness and faithfulness in these speakers' midrange. It's just that I am also a bit of a bass-fetishist, especially in terms of tightness and articulation, and so I also admire speakers such as Magicos, YG's, and Gauder. But these are all very expensive. On the more affordable end, I could mention the Paradigm Persona range. However, while seemingly more transparent and definitely cleaner, more linear, and more revealing, the Paradigm Persona B's do not evoke in me the same emotional connection that the Grahams do. And neither do any of the other aforementioned brands, not in the same way, at least. Such is the interesting world of audio. As in life, one simply cannot have everything or every audiophile parameter box ticked.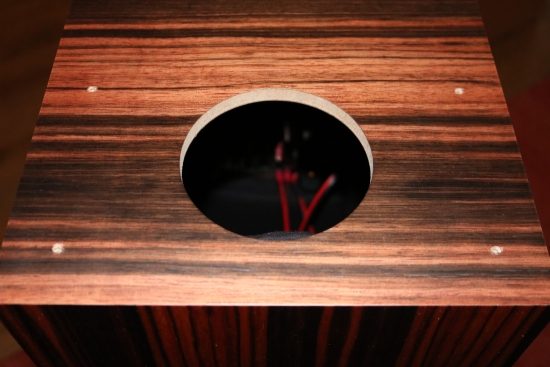 Above and below: the bass reflex holes are directly open to the speaker's internal air mass, they do not have a tube.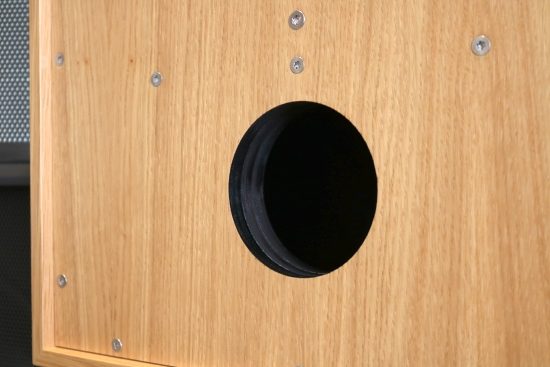 Ultimately, between the LS5/9 monitor and LS5/9f floor stander, it is very much a matter of personal preference. One needs to choose between more bass extension and solidity and fuller tonality on the one hand and more transparency and invisibility on the other hand. If I'm honest, I would be hard-pressed to choose because they're both so very pleasing. The bottom line is that these speakers have more in common than they differ from one another and so, perhaps, one could simply decide based on visual preferences or budget.