Fezz Lybra Parallel Single-Ended 300B integrated amplifier – Part 3/3
Fezz power Cables
Fezz also makes various cables such as interlinks, speaker cables and power cables and I've given the latter a listen in combination with the Lybra amplifier. I'm not sure if it's from the cable's insulation material or their sleeves but when first opening the beautiful wooden case a pungent synthetic smell is released. The smell fills the room and it did not wear off during the couple of days that I left the cables outside of their beautiful wooden boxes.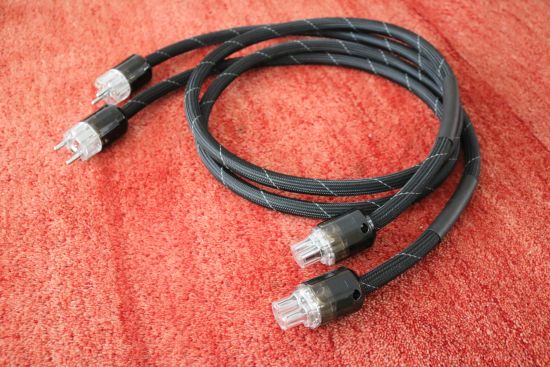 This kind of smell is not unique to the Fezz cables, though. There are other brands that have a similar smell when new such as FoilFlex, recent Transparent Audio cables, and, to a lesser extent, Furutech power cables. From these cables, I know that the smell lingers on for months. Let's hope this is not the case for the Fezz cables.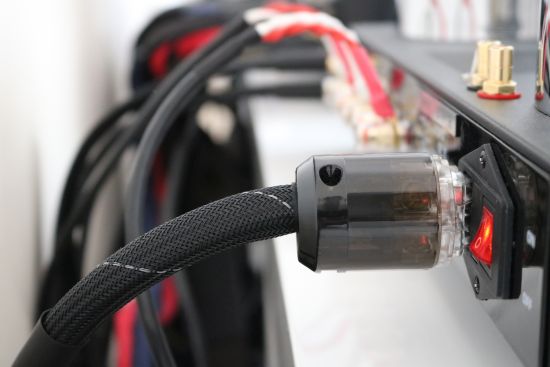 Odor aside, sonically, the Fezz power cables match the Lybra amplifier well. They add a pleasant voluptuousness and warmth to the bass while mixing in smoothness and warmth in the midrange. While such traits often go hand in hand with a reduction of clarity or dynamics and the bass does indeed become thicker and less dry (which can be good or bad depending on your views), the Fezz cable retains good clarity, openness and dynamic impact. While I crave utter neutrality and prefer, even with this amplifier, the cleaner and more neutral sound of my usual Belden with Bals Schuko and Oyaide C-004 IEC connectors, I am pretty sure that many people will prefer for some warmth to be added via cables. I should note that the Lybra's inherent control and tightness are offset by this cable just so, shifting its range to likely work well with a wide array of speakers.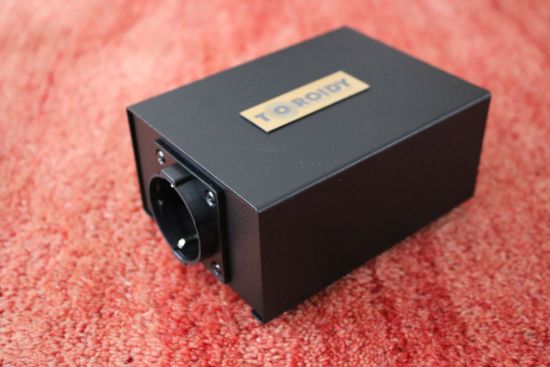 Toroidy
Along with the Lybra amplifier and the Fezz cables, I was also delivered a Toroidy DC Blocker, designed to avoid DC from entering the connected component. With a 2000-watt rating, it should be well-specified for the Fezz Lybra. While isolators, filters and other power treatment devices have their proponents I am not normally a fan of power treatment of any kind. Usually, they do provide a friendlier, less edgy sound which for for those in favor, I assume, is a desirable result but I find that nearly always the sweetness comes along with a penalty. The GigaWatt PC-4 EVO+  was a surprising exception to this but at a very serious cost.
With the Toroidy unit in place and connected with two Fezz power cables (while minding the correct polarity) the sound became smoother and friendlier which, given the amp's tight and controlled nature could be a good result when the amp is used with speakers that have slightly hard or edgy treble. Speakers with certain Focal tweeters spring to mind. Whether the Toroidy unit serves its purpose as a blocker of DC I cannot verify but sonically, I do not feel that it is entirely transparent. While there was less impact on the dynamics and the pacing than I expected, the sound was definitely a little bit less spritely in the upper mid and lower treble, a little rolled-off in the upper treble and overall just a little less energetic. To me, it sounded somehow filtered and duller than a straight connection but to others, it may sound more agreeable or less hard. These things remain relative and as always it is a matter of trying it out and judging for yourself.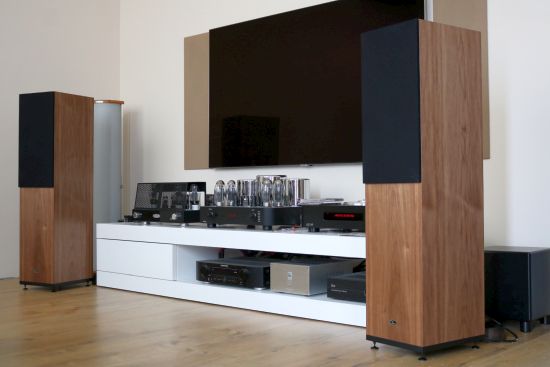 Qln Sonora – The Perfect Pairing
As I already disclosed above, the Fezz Lybra and Qln Sonora form the absolute best pairing that I've heard. So far, except with the Stages, the amp has sounded fairly tight and controlled and one could argue that this was the case because it was matched with easy to drive speakers but the 92dB-sensitive Qln Sonoras with virtually no crossover prove that it just is not that simple. Either way, with these speakers, the Fezz truly blossoms! And this happens almost irrespective of which speaker cables are used. The FoilFlex cables worked just as musically as the Audio Note Lexus LX 96 even though these sound very different from one another.
All the technical perfectness is still there but perfectly interlaced with an overwhelming sense of musical flow. The music is at once tight and articulate as well as fluid and organic. While technically still flawless it's like the techniques that are in play have all fallen to the sides to reveal the pure beauty of the music, as if witnessed live, not reproduced.
The thing is, these speakers do not sound linear to my ears and they are certainly not uncolored but the pairing sounds so emotionally involving and so fantastically engaging that I can only bring my mind to ponder such technicalities for a short part of the first track. Then, I get lost and simply sink into the music. It is this very aspect of music reproduction that I link to SET amps and this is when the Lybra truly won me over.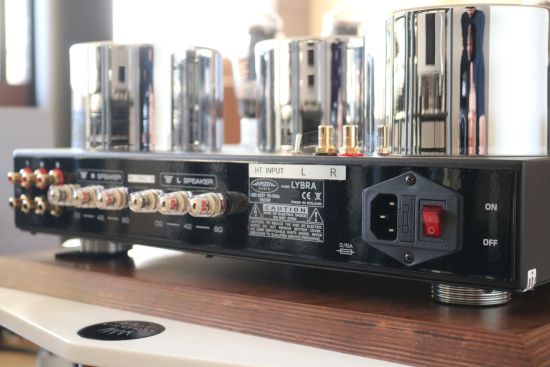 Conclusion
If this review has clearly illustrated anything it's that an amplifier is only as good as the synergy that it has with the speakers with which it is paired. That may sound like a masked complaint but it's really not. Rather, the Lybra behaved very consistently in all the combinations that I tried and it proudly retained its poise even when confronted with difficult speakers. The Lybra is always fast, articulate, clean, transparent and fabulously neutral. But when it is partnered properly it is also superbly emotional, highly lyrical, utterly non-technical and just purely magical.
Just why the Lybra would pair so well with the Sonoras is anyone's guess. Perfect synergy is often found by accident. In any case, what's clear is that the Fezz Lybra is a remarkably versatile amplifier that has an uncanny ability to surprise.
Distributor for the NL/Belgium: Hexagon Audio
Manufacturer's website: fezzaudio