CH Precision A1.5 – part 3
technical Side Notes
Below are screenshots of all the interesting settings that can be made via the tablet, or via the amp's front panel. The individual snapshots below are, in reality, a single, long, scroll page. All the options below can be switched on the fly, from the comfort of the listening seat, using an Android tablet.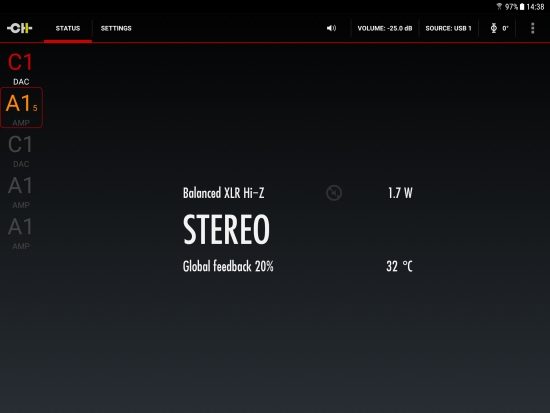 Above: the main Status tab, showing the same info as the front panel, when the latter has been set to Status mode.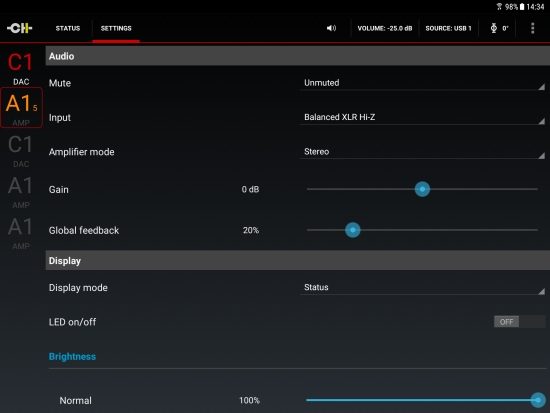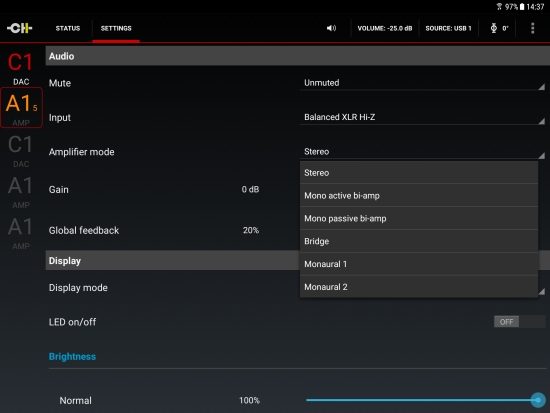 Above: even the amplifier mode can be switched on the fly.
Above: the physical inputs, as well as several loading options.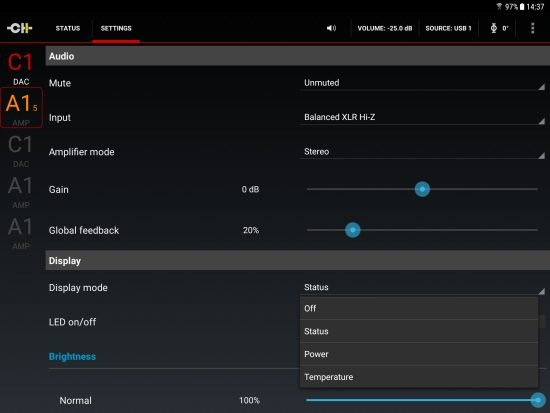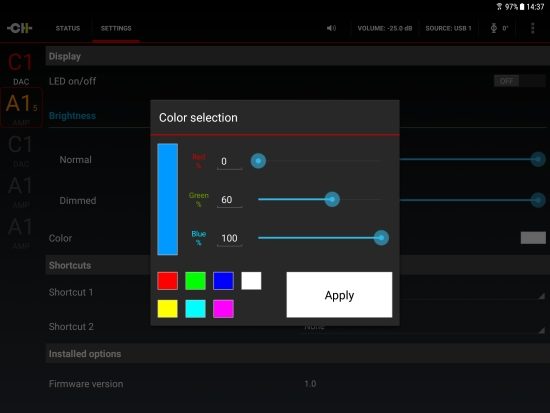 Display color is fully configurable.
Above: a bunch of network-related info that you normally do not need to worry about.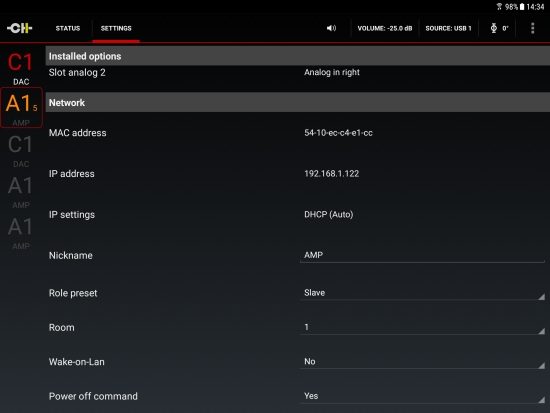 Above: more network settings that are normally set just fine by default but there is the option to change a component's name or to change which is the master and which is the slave, which dictates which component can be used to switch on or off the other components.