Bals 73 Schuko Assembly Instructions
Useful hint for people who make their own power cables using the Bals type 73 schuko plug
Unmodified, this plug can officially accommodate quite a large diameter cable (4 mm2) but with less flexible cables it can get tedious trying to get all three conductors neatly in the holes without getting stray litze all around.
A very simple piece of surgery consists of simply cutting out the plastic ring that holds the rubber stress relief in place. The plastic ring serves no other purpose than this and as such only stands in the way of easily attaching huge diameters of cable to the connector. By cutting it out you'll have much more room to move the cable around. The cable is stress-relieved by a separate bridge with heavy-duty screws and the rubber tule needs no further support. Just don't forget to slip it over the cable before mounting it to the plug!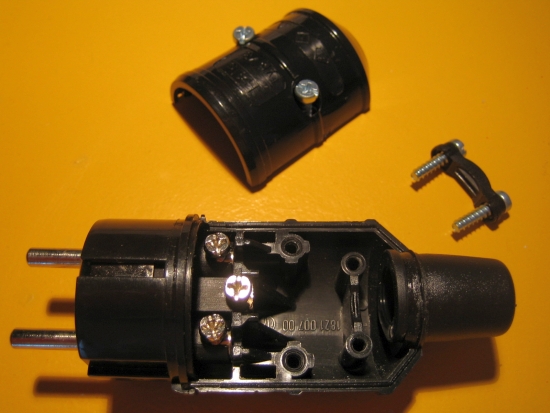 Above: After removing the cap, first take out the little plastic bridge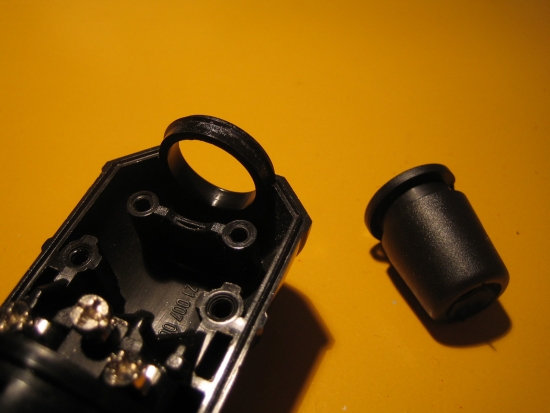 Above: Manouvre the rubber tule out with the aid of a screwdriver. Don't worry, it is very tough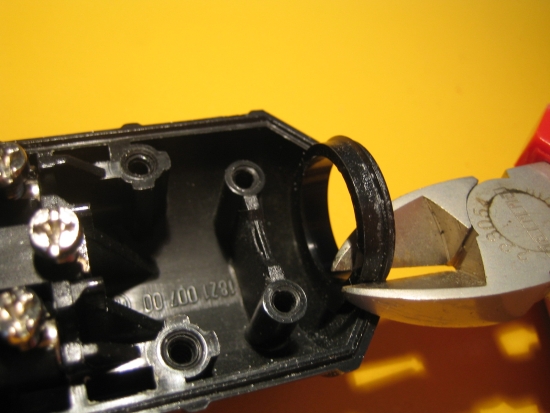 Above: Snap out the plastic ring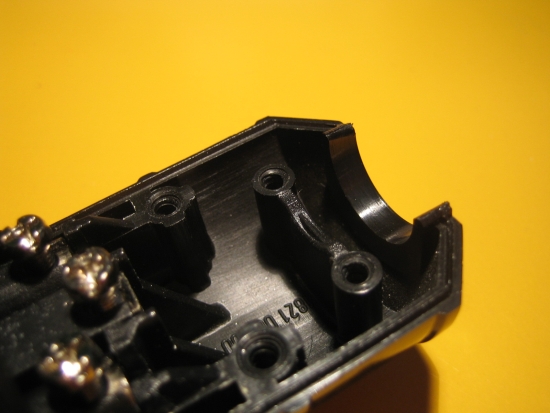 Above: Now your plug is ready for use, offering plenty of maneuvering space.